6 Smart Camping Tips To Stay Warm And Dry
Have your expedition plans? Are you going to make a long trek or perhaps on a camping holiday in a cold and wet area? Here are five camping tips I took the ascent of Kilimanjaro, but also very well applicable in other situations.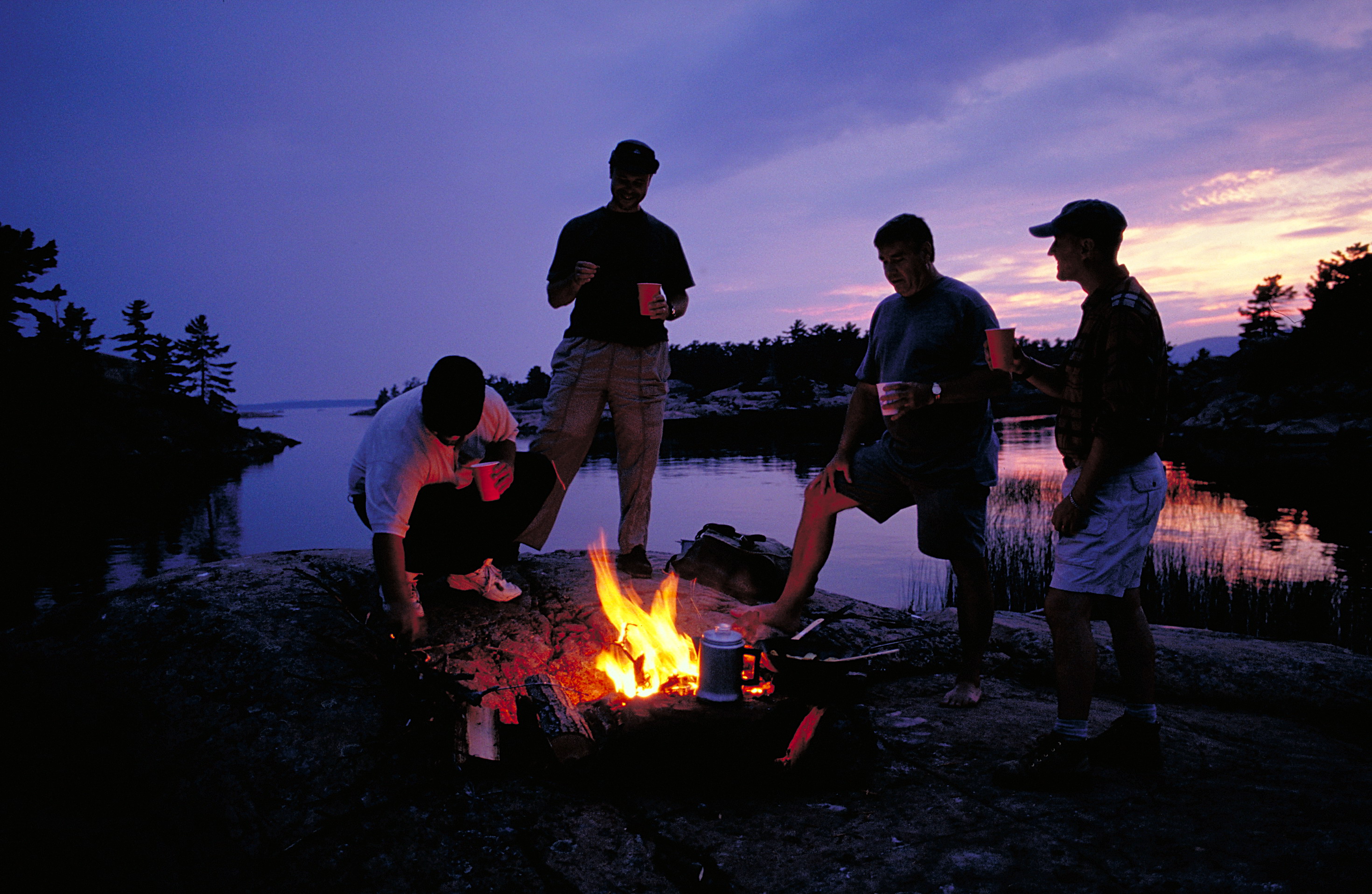 Tip 1
Make for cold nights a jar. Please, lightweight metal water bottle such as the bottles of Mizu or Sigg. Any non-insulated metal container can be used for this with a good reliable leak-proof screw cap. Boil bedtime water and pour it into the bottle. I pulled a sock over the bottle to put me to burn. I warmed my sleeping bag and shoved the jar back to the foot. Warm. In the morning you keep in a lukewarm water bottle into the game. Also helpful to do not brush your teeth with cold water. Don't forget the camping food list
Tips 2
If the night is freezing, your clothes and shoes the next morning too. Brrrr. To avoid that stop you at night, you dress the bottom of your sleeping bag. Your shoes can with that. That seems a bit crowded and not so fresh, but the next day you're triumphal with it.
Tip 3
Your luggage is transported by carriers than they like that the dirt is packed. By that I mean that prefer a duffel bag and not something with a frame or wheels. These unique duffel bags are often waterproof. Make no mistake; it is not waterproof. Wrap, therefore, all your stuff extra plastic bags. My tip is to use previously vacuum bags or zip Locks. Not that you have to suck with a vacuum cleaner, but bags that you can make with the hand vacuum. Two birds with one blow if you use these bags: your gear dry and take another less space.
The vacuum cleaner also works the other way. Do you have wet clothes and wants not to dry due to weather conditions, wrap it in vacuum bags. So you stay dry other clothing.
Tip 4
Remember that your sleeping bag should remain dry. Especially when it's down, you do not want him to be damp. In a vacuum loading process difficult and a special waterproof bag is often wet. I pack my sleeping bag in my sleeping mat. The dual use of stuff is ideal, and in this case, everything is lightweight.
Tip 5
Then, of course, there is still a lot to say about the clothes you need to keep warm and dry. I suppose you already know everything about the layer system and that you need to make sure your top layer is waterproof for. One tip that you might not be so quick to think the purchase of sailing gear. Very comfortable; it carries very different trousers with rain pants about it. In rain pants, you run fast tend to pull it off and on. I had a thermal pant under sail pants. But otherwise was not needed.
Tip 6. Finally chose a lightweight tent
The beautiful weather is coming and the list of walking trips where I need a tent is getting longer. Next week is the first event, though, so I had to get its act finally together in the tent I'm going to buy. One thing is sure: It should be a lightweight tent because on some occasions I would have to lift him into my backpack. Choose, which is still quite difficult
When choosing a lightweight tent in my four criteria that weigh heavy and that its weight, comfort, durability and price. These rules seem to be a kind of communicating vessels; as the pressure goes down, the price goes up. If you compromise on comfort, you pay a better price, and less weight is less comfort. So the question is real: What do you think is most important and where are you going to return?
I had set myself some issues that had to satisfy my tent. I think weight is crucial. Crucial. An ultra-light traveler assumes a tent or tarp weighing under a kilo. I will not get it, but it is the aim. Regarding comfort, I also demand: I do not want to be in a kind of coffin-like tent. It should be a tent where I can sit up straight and can move in for example severe weather, but also just to get me to dress. Ideally I would like the room in the tent for my luggage and otherwise, must be placed at the door under the fly. A small double tent would be the very finest. That gives extra space when I'm alone but can always bring someone to trek without which immediately have to arrange their tent. A tarp is not for me. I value what sleep privacy.
For further information, visit http://www.familytentcenter.com/
---